Africa
Egypt
Widely regarded for its monuments and its vast history, teaching English in Egypt brings you to the home of one of humanity's oldest recorded civilizations. For the ESL teacher who loves to explore, Egypt is a seemingly endless source of adventure and excitement.
Among the country's numerous must-see sites are the Pyramids of Giza and the nearby Great Sphinx, the Nile River, and the Valley of the Kings. Due to economic reforms and improved business, Egypt's demand for ESL teachers is increasing, and Egyptian students are known to be both friendly and enthusiastic learners.
A TESOL Certificate is the minimum requirement for a one to two year teaching contract. A typical 25 hour work will pay 5,500- 11,000 Egyptian Pounds (EGP,) making it among the best paying ESL positions in Northern Africa. Private tutoring can bring in 50-125 EGP/hr, and with a population of over 80 million, there are plenty of tutoring opportunities. Teachers are encouraged to seek positions in the peak hiring months of January and September.
The income tax rate varies from 0-20%. As a practical point of reference, consider that the cost of a Big Mac in Egypt is approximately $2.33 USD. Accommodations, airfare, and health care are not usually included in the compensation, and there are no paid holidays. A tourist Visa is sufficient to start ESL teaching in Egypt, and it is important to notice that cultural preference is given to males.
Morocco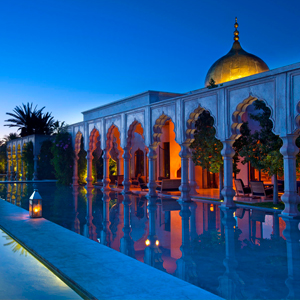 Population : 33,241,259
Capital : Rabat
Currency : Dirham
Languages : Arabic as well as French
More Information on Morocco: Morocco is a diverse land with skiing in the Atlas Mountains, swimming on the Atlantic coasts, and four wheel driving in the desert sands.
Morocco has a few large cities such as Casablanca, Tangier, Marrakech, and Fes. All offer wonderful people, food, and culture.
Teachers Needed in Morocco
Morocco is a growing tourist destination with new resorts and construction as well as a growing industrial and business economy resulting in a demand for English teachers.