Middle East
UAE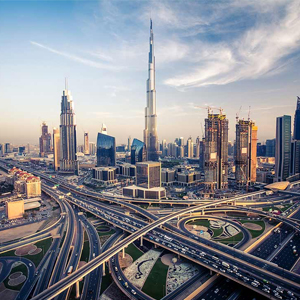 Population : 1,492,000
Capital : Dubai
Currency : Arab Emirates Dirham
Languages : Arabic as well as English, Hindi/Urdu, Malayalam, and Tamil
More Information on Dubai: Dubai is one of the seven Emirates that make up the United Arab Emirates (UAE). It offers a modern city with a large mixture of cultures and nationalities.
Teachers Needed in Dubai, UAE
Dubai is seeing an increase in tourism and Western and European inhabitants with new constructions projects such as The Palms and The World which are custom, man made islands featuring luxury homes. This, along with the progression into the information technology industries, has created a need for English teachers.
The average salary is 8,000 - 11,000 AED, the average cost of living is 1,000- 1,500 AED, and vacation time is not paid. Accommodations and health care is typically provided with teaching positions.
Israel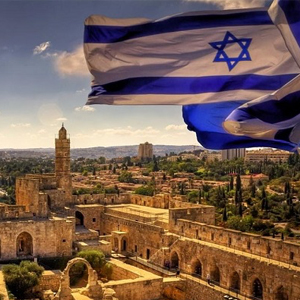 Population : 5,548,523
Capital : Jerusalem
Currency : Israeli Sheqel
Languages : Hebrew and Arabic
More Information on Israel: Like Egypt, Greece, and Italy, Israel offers a land steeped in history. See the Temple on the Mount in Jerusalem or visit Jericho, Nazareth, and Bethlehem. Float in the Dead Sea, ski Mt. Khermon, stand over summits at Mt. Arbel, or visit the fossil forest at The Big Crater.
Israel also offers beaches along the Mediterranean and warm temperatures all year long and modern amenities in the larger cities.
Israel is an educational and business leader in the Middle East and always has a need for English Teachers.
Turkey
Population : 67,803,927
Capital : Ankara
Currency : Lira
Languages : Turkish
More Information on Turkey: With its high mountains and Mediterranean coastline, there are a vast number of activities such as kayaking, swimming, scuba diving, skiing, rock climbing, hiking, spelunking, and much more.
Visit beautiful mosques like The Blue Mosque as well as other famous mosques with exquisite artwork and architecture or simply enjoy the relaxed attitude of Turkey.
Teachers Needed in Turkey
Turkey is a meeting point of Asia, the Middle East, and Europe and is often a business and tourist destination. It is also a growing industrial and business nation and is seeing an increase in demand for English teachers.