Certificate in Child Development and Guidance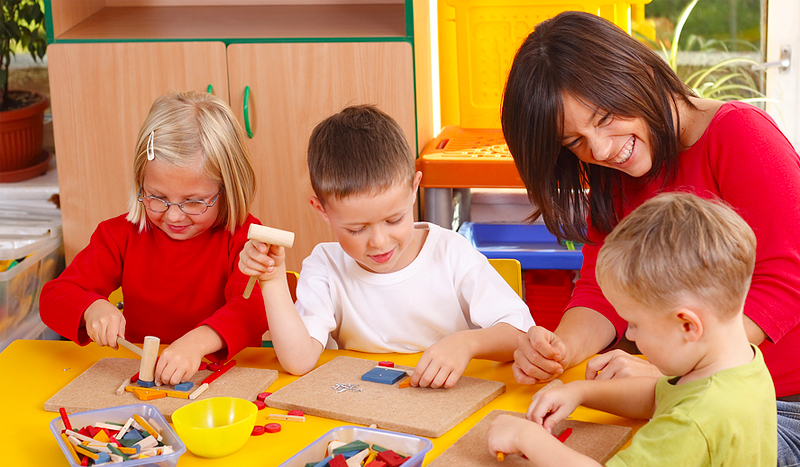 Introduction
This course is designed for early childhood professionals, the course covered typical developmental characteristics of children from birth to 6 years of age, techniques of positive guidance, how to use daily routines and schedules to meet children's developmental needs, manage transitions with ease, plan a developmentally appropriate curriculum, and promote children's development through interesting activities.
Course Contents
How children develop
Checklists for use in assessing the developmental progress of individual children
Positive guidance Why children need guidance
The meaning of terms relating to guiding children's behavior
Techniques of positive guidance
Ways to help children develop a positive self-concept, and strategies for dealing with disruptive, non-compliant, and aggressive behaviors
Routines, schedules, and transitions between activities
Why routines are important for children's development
Typical routines for children's days at an early childhood facility
Reasons why transitions are often troublesome Ideas for ensuring pleasant transitions that contribute to children's development and learning
Ways to promote child development through activities
The meaning of developmentally appropriate curriculum
Guidelines for developmentally appropriate curriculum planning
Goals for young children's development
Strategies to promote child development
How to develop and use lesson plans
Ways to create developmentally appropriate learning environments
Suggestions for selecting toys and play equipment to meet children's needs
Mode of Learning
Distance Education (either online or by correspondence) in the convenience of your own home at your own pace.
Entry Requirement
In order for you to gain entry into the Certificate in Child Development and Guidance , all applicants should meet the following entry requirement:
High School Year 12 English or equivalent qualification.
Be competent in Spoken and Written English (with an IELTS score of 6.0).
Relevant qualifications and teaching experience would be considered.
If you do not fall within any of the above categories and think you are qualified for the course, please submit all your qualifications and a letter explaining why you should be considered. Your application will then be assessed on a case-by-case basis.
Award
Upon successful completion of the course, you will receive a Certificate in Child Development and Guidance.
Online course fee - USD250.00